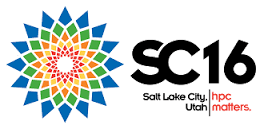 If you are going to be in Salt Lake City next month for SC16, we invite you to schedule some time to talk with us about your HPC cloud computing needs. We want to hear about your plans for 2017, and we would like to talk about how ACTnowHPC can help you.
Schedule your time to discuss your cloud computing needs and to learn about the newest offerings from Advanced Clustering including our HPC Compute Blocks.
Learn more about our SC16 plans and schedule your meeting with us today.